Vibrating Facial Lifting Roller
Offer the facial muscles a workout whilst contouring and sculpting the face. With sonic vibrations, this tool will also offer a better penetration to your chosen serum or moisturiser.
£29.99
In stock
Key Features
Over 6000 Sonic Vibrations per Minute
Battery Operated
How to use – 4 simple steps
1.
Gently wash your face with a cleanser before use. To enhance the anti-wrinkle effect, apply your favourite serum.
2.
Roll the device in an upwards motion from the neck up towards the face.
3.
Next, roll outwards from the chin towards the nose, ears and jawline in smooth upwards strokes.
4.
Finish off with the inner corner of the eye to the edge of the face.

Why Love My Skin? Perfect for the style-conscious – look fabulous every day using the latest in beauty technology! Love My Skin have developed a product range that will make you glow as you enhance your beauty regime.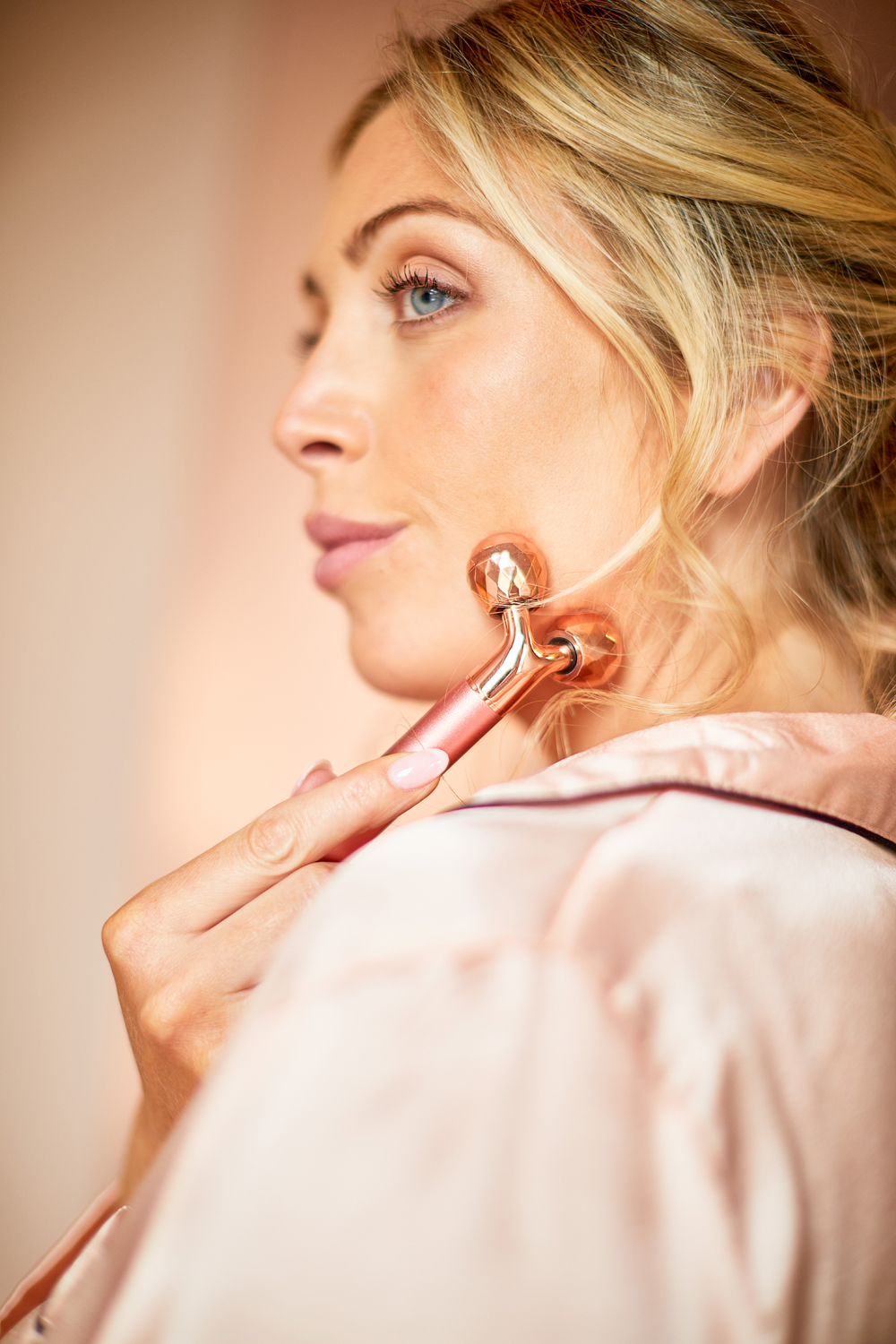 Pack Includes
1 x V-shaped Vibrating Facial Lifting Roller
1 x Instruction manual