Suitable for all skin types
Sonic Technology
Enhances absorbtion of skincare products
Why Love My Skin? Perfect for the style-conscious – look fabulous every day using the latest in beauty technology! Love My Skin have developed a product range that will make you glow as you enhance your beauty regime.
Pack Includes
1 x Facial Cleanser + Facial Roller
1 x Manual
1 x Warranty card
*1 x AA Battery Required
How to use
Begin by cleansing the skin with the Facial Cleansing Set and your preferred cleansing head
Blot the skin dry & apply your favourite serum or oil
Start on the neck and roll the roller towards the jawline in a smooth, slow upward motion
Continue to the chin to roll out across the jawline, finishing over and under the eyebrows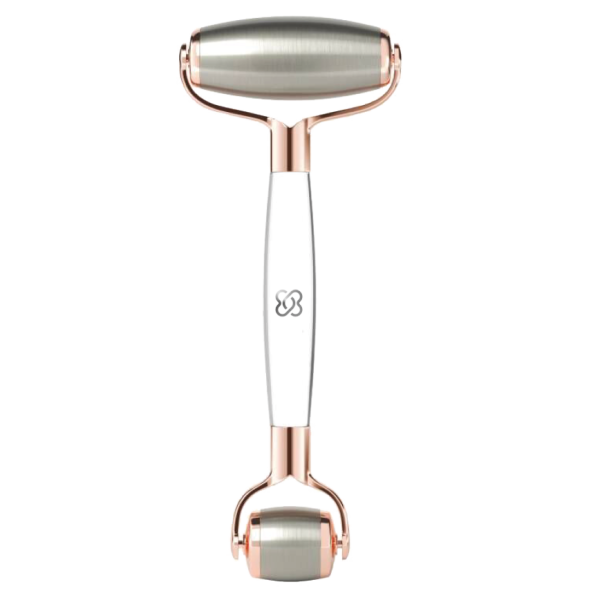 Cool to the touch, delivering a relaxing experience to the skin.
Shop Love My Skin