As Seen On…
Elissa Corrigan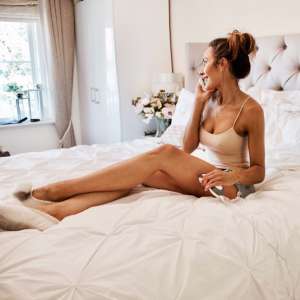 I've definitely noticed reduction in hair growth…especially on my bikini line. It's amazing down there!
---
Heather Nixon
Of Beauty and Nothingness
The device is really well packaged and presented, the device is easy to use and so far I haven't experience any negative effects in terms of an adverse reaction or pain/discomfort as I have done with other devices of this nature.
---
Kirsty McCall
I would definitely recommend the compact to anybody looking for another way to treat and clear up acne and problematic skin. I can also say through my experience with the device that it is great for sensitive skin too!
---
Scarlett Dixon
Scarlett London
I have been using this for a couple of days now and have already seen the drier areas of my face (I have patches on my t-zone which are ridiculously dry) improve. It's a bit of an odd concept really but it uses red light therapy – and I think it could be where the future of beauty is headed! A sci-fi facial but in the comfort of your own home!
---
Slick Mummy
Ten days in my pores look clear and I notice that I need less powder to stop my face looking shiny.
---
Jessica Sheppard
Copper Garden
I like the fact that it's really quick and really easy. So, definitely got my vote, not going to lie. So, that was my first experience using a laser hair remover and to be honest, I had no pain and no discomfort.
---